We are now in Chefchaouen, Morocco. If anyone has a spare million dollars or so for me to buy my own riad here, I'd be much obliged. I really need to live here. Seriously.
This edition of Making You Jealous is going to be a bit understated. There will only be one food porn shot (see immediately below) because we have barely eaten here. Doug's been ill and I've been exhausted, so mostly our three days here have consisted of me going for little walks on my own while Doug sleeps, or me hanging out on the lovely terraces of the guesthouse where we are staying, or the two of us finally attempting a little walk together. It has been very low key.
That said, it'll still make you jealous.
[If you are interested in previous editions of Making You Jealous, here are Fes, Meknes and Casablanca]
Let's start with the food.
I went out and brought back the only thing Doug's tummy could handle: a fresh wheel of bread, bought from a tall stack of many fresh breads sold by a woman in one of the lanes; a large hunk of locally made fresh goat cheese, all soft and tangy and creamy and goaty. The two came to 15 dirhams (at 8.7 dirhams per $US- you do the math). A fine bedroom picnic.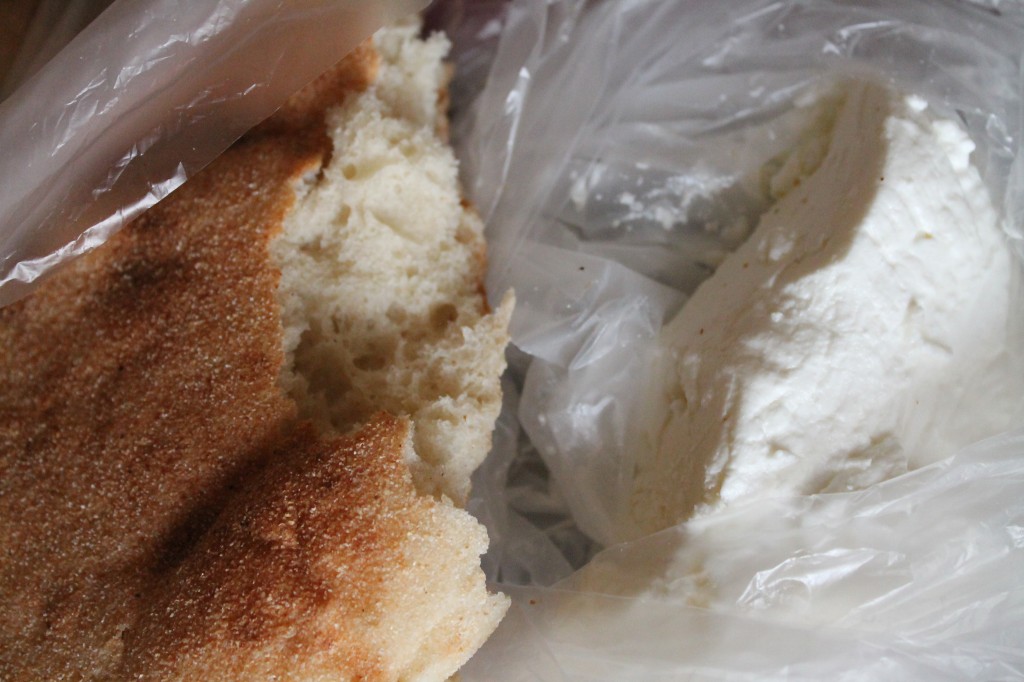 And then I went on a bunch of little walks by myself. Unlike in Fes, I could make chit chat with passersby. No one stalked me or cat called or picked fights. The folks in Chefchaouen are sweet and friendly in a very understated way.
Look at how BLUE this place is.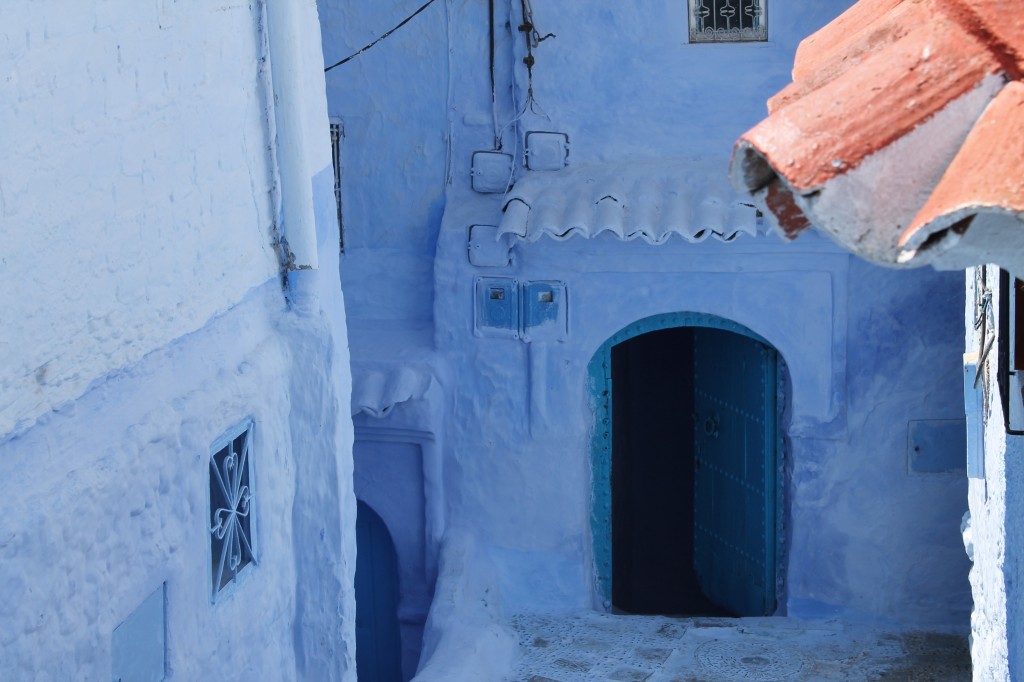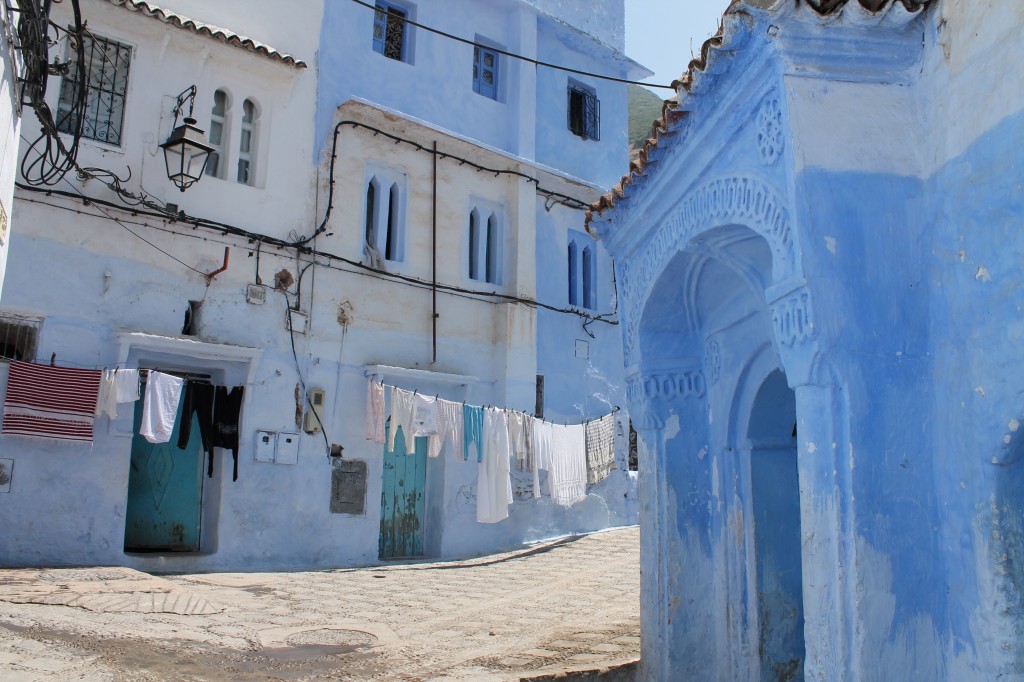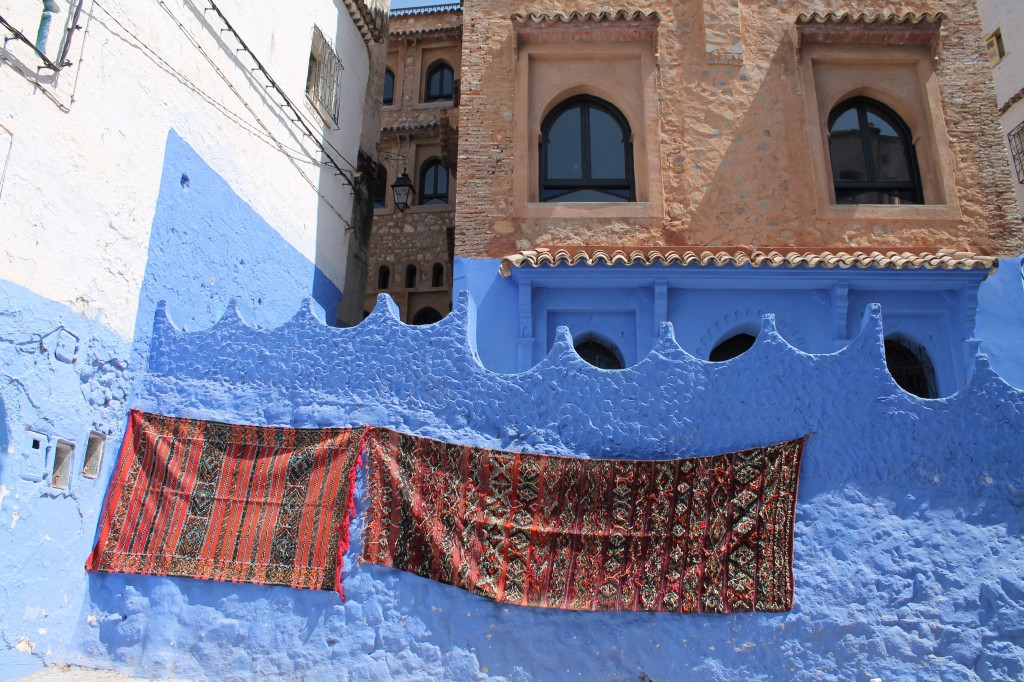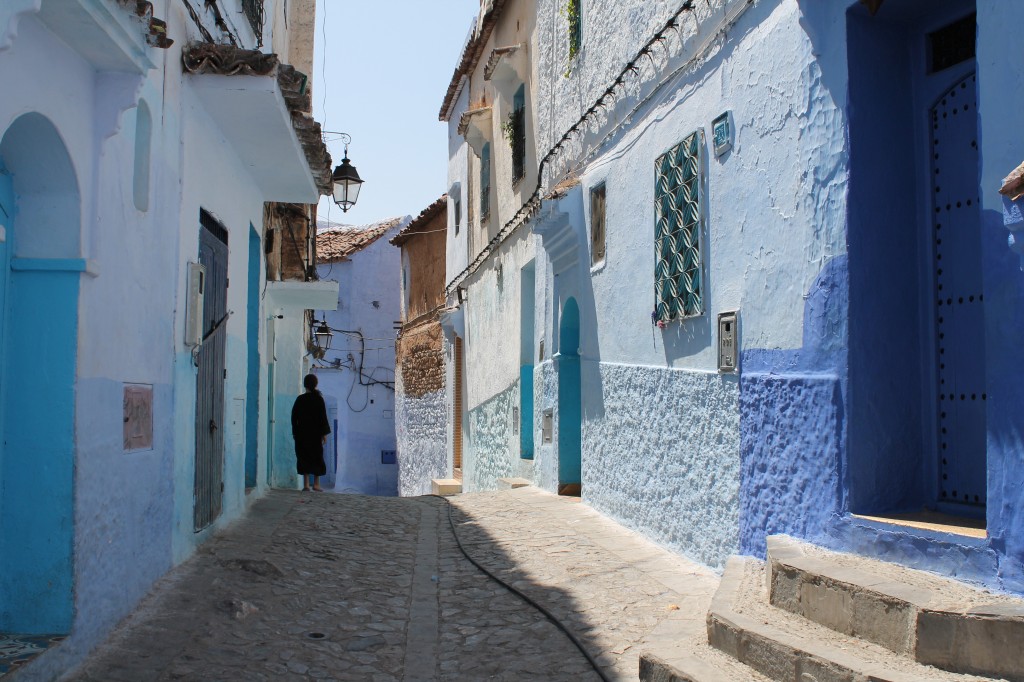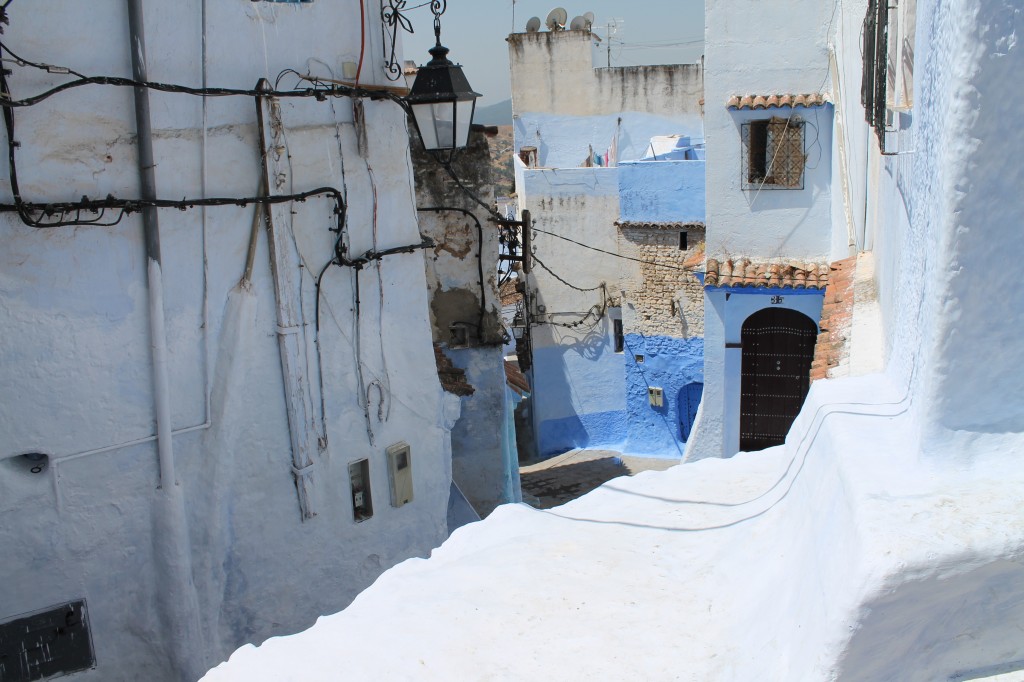 Here is the view from our guesthouse terrace at night.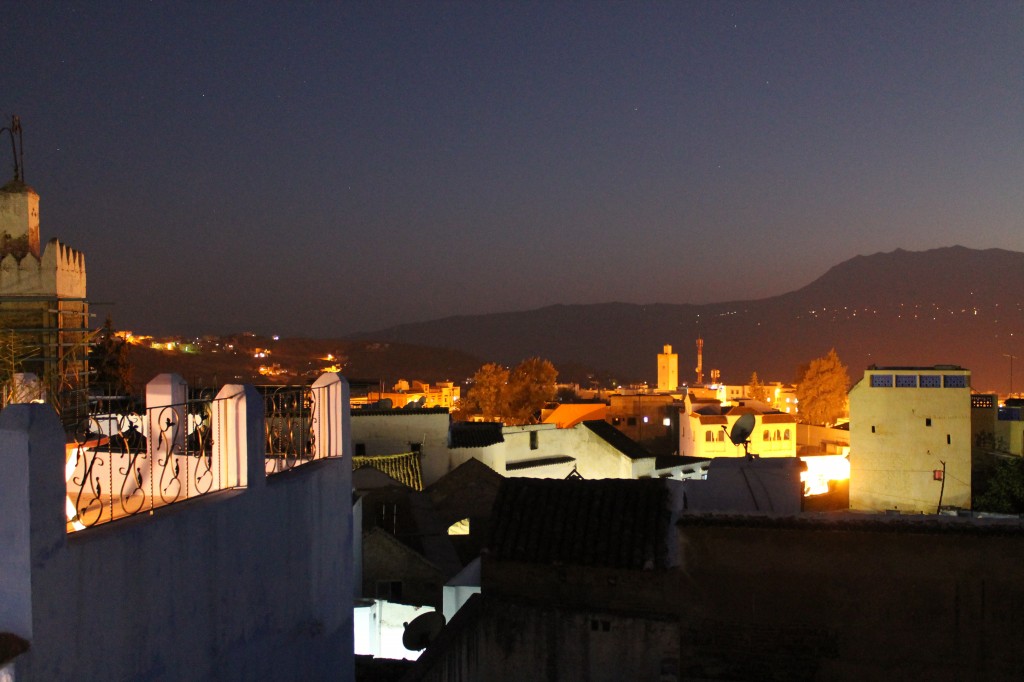 And at 5am, after a sleepless night.
Gratuitous Cats