We had a really crappy day on the road to Marrakech. There was no Marrakech Express- at least, not running during the day. We had to change in Casablanca, en route from Tangier.  Out the door by 7am, not arriving until past 6pm.  On the Casablanca to Marrakech route, not only did the AC in the train fail for most of the journey, but we were stalled on the tracks twice in the blazing afternoon heat, stuck for hours behind a broken down train ahead of us on the track.
Heat, I can handle.
Stalling, I can handle.
What I couldn't handle was my awful seatmate who spent six hours shouting at the rest of the compartment, waving his arms wildly, often sideswiping me in his nearly hysterical vociferousness.
Did I mention the lack of AC? Or the fact that we couldn't open a window for air due to a sand storm?
I was a very unhappy camper.
Arriving in Marrakech with my sanity intact was more of a relief than a thrill.
I mean, seriously– Marrakech! How marvellous is that?
So we made it, finally. Little kids who didn't know our riad, guided us to our riad for 10 dirhams. It took a rather long time and much back tracking through narrow alleys. As I said, they had no idea where they were going.
But we made it. Behind an unmarked door in the far end of the medina, a long, winding trek away from the tourists. We were welcomed into a calm oasis, populated by 4 fish (named), a frog (also named), and a bird called Martin. And Julien, who had sculpted the riad out of a shell of rubble and detritus.
And there we stayed.
We were tired. Mentally drained.
This was our shelter for the first day after we arrived. We didn't venture out at all. I mostly slept. I felt shell-shocked.
I think it was no coincidence that we stayed at Les Inséparables. For three nights, we were, indeed, inseparable. We didn't want to leave. We wanted it to be our new home.
Screw Shanghai and its skyscrapers and smog and money. We wanted to keep Morocco.
Anyway. Our Riad.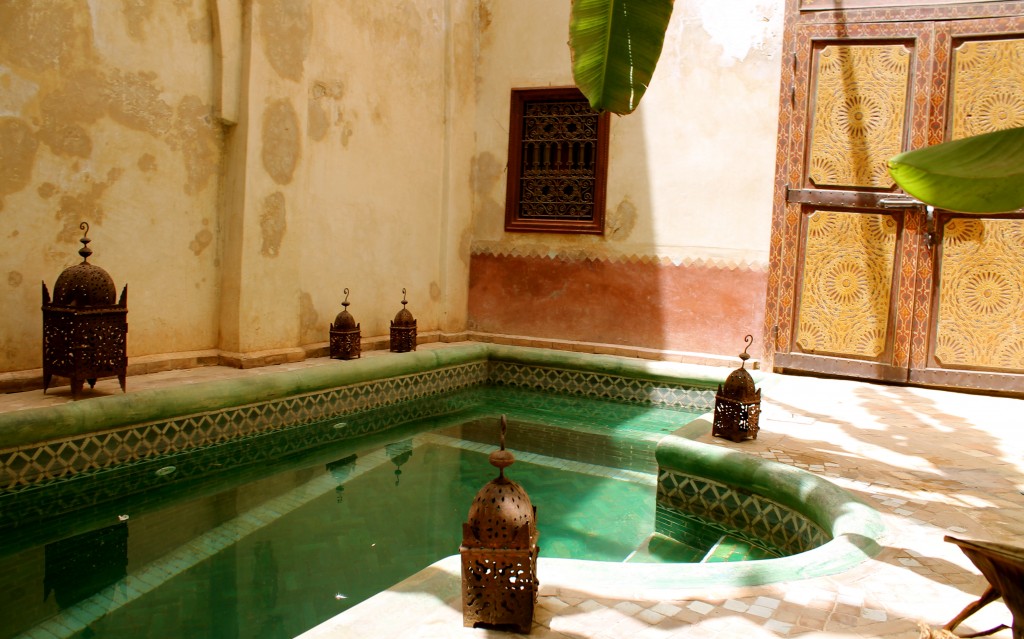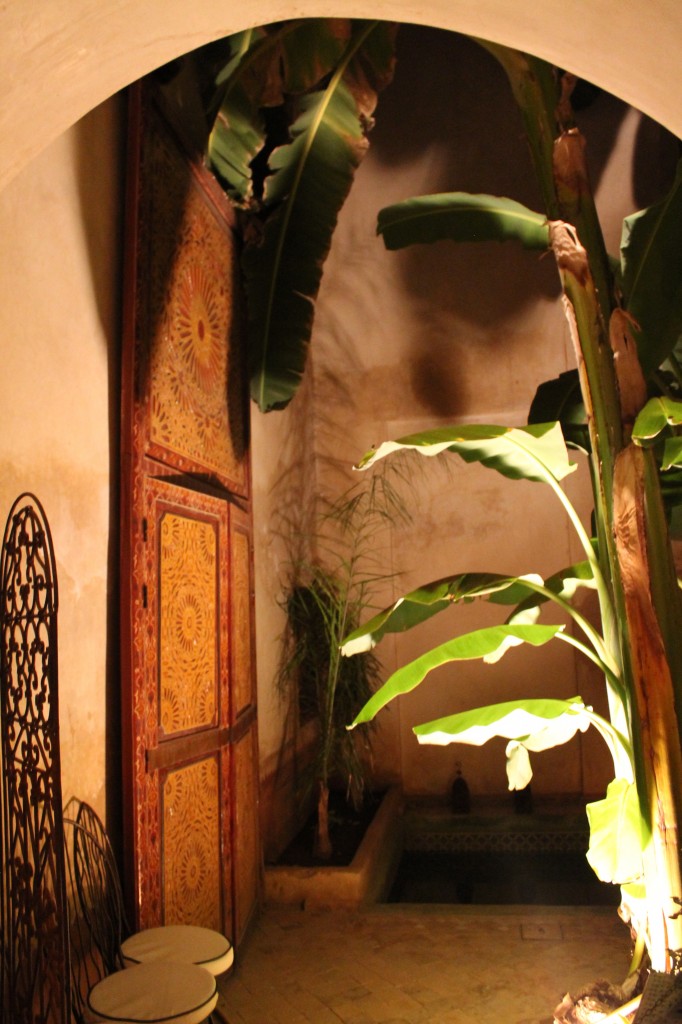 This is Martin, the bird. You can meet him in the evening when he comes to visit.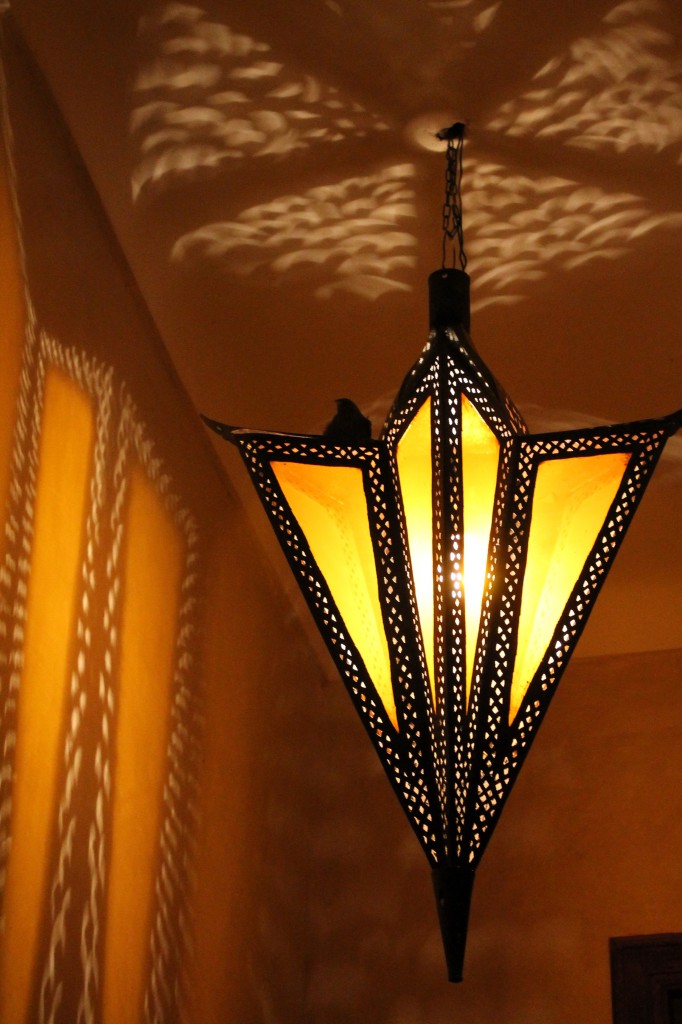 Look up. Everything is beautiful.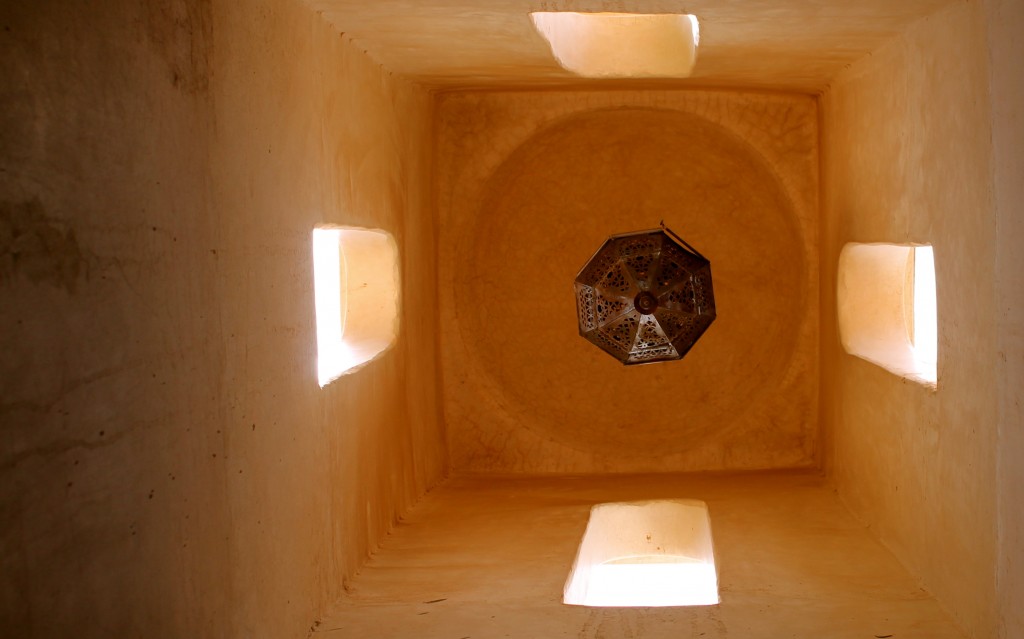 Julien and his cook made us dinner 2 nights. Her name sounded like the Turkish Hatice but may have been spelt Khadija. I'm not sure. She was sweet. They were kind. The food was beautiful.
One thing we've learned on this trip: Morocco has a seriously underrated wine industry.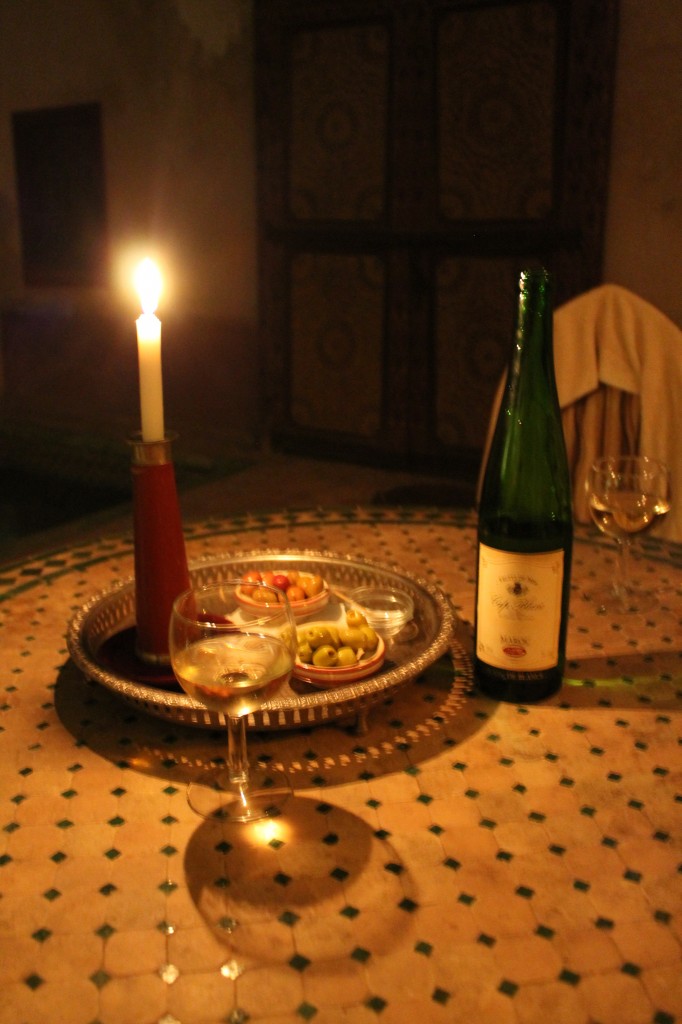 Orange and almond chicken tagine.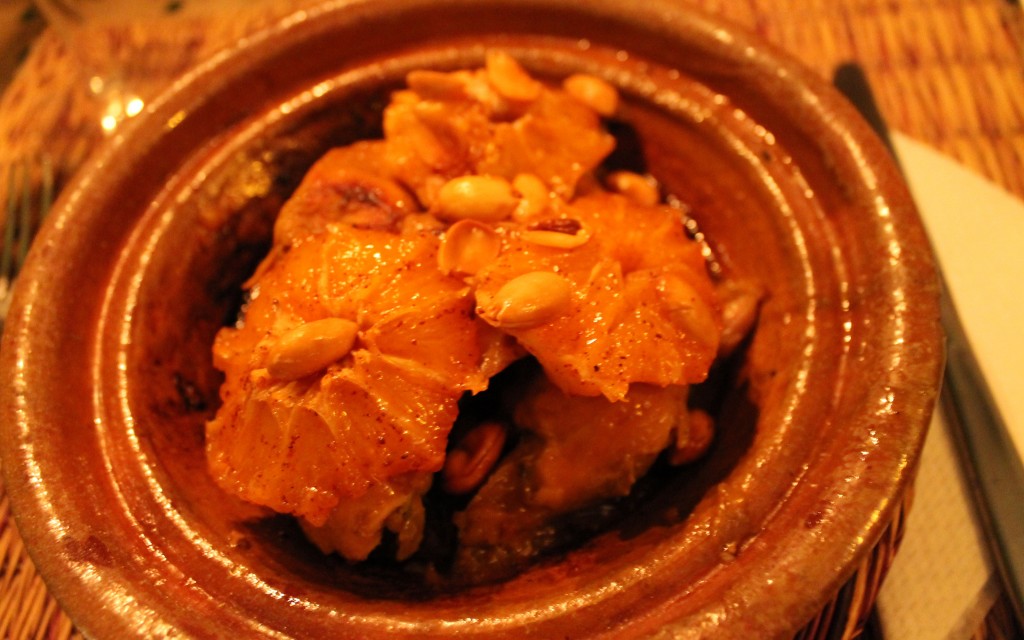 One of many mint teas.
Fruit!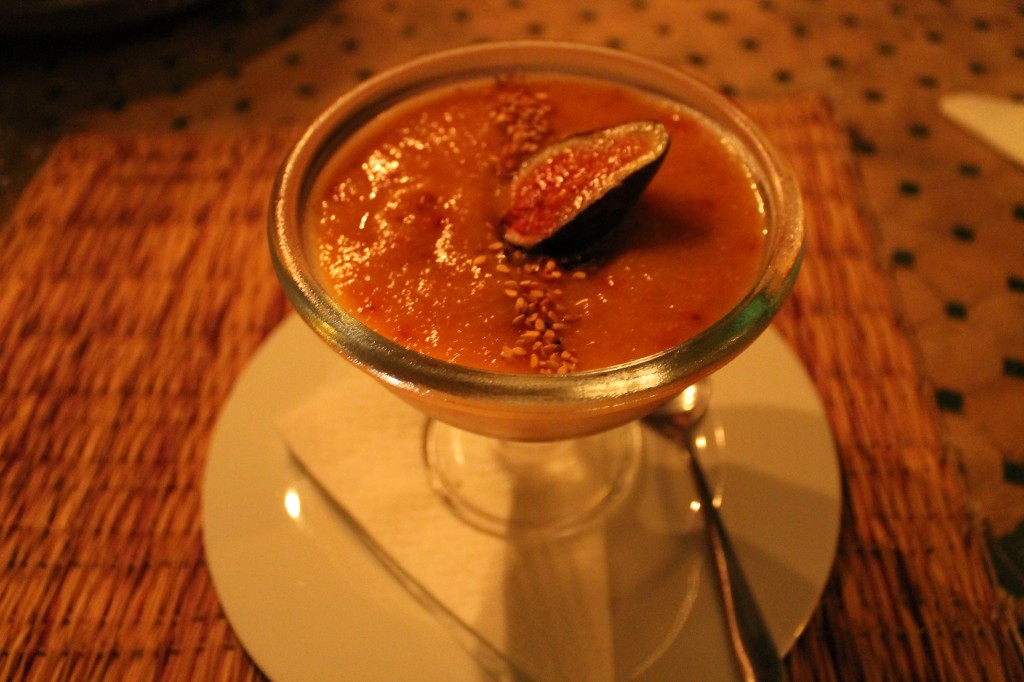 And after a day of rest, we ventured out. More beauty.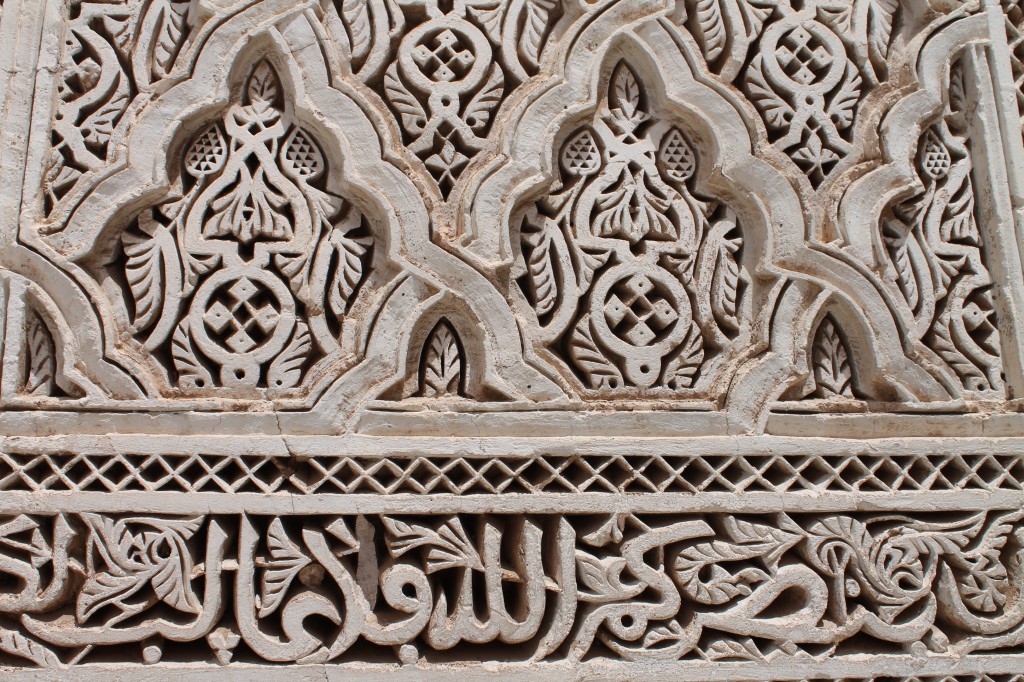 The lanes in our neighbourhood.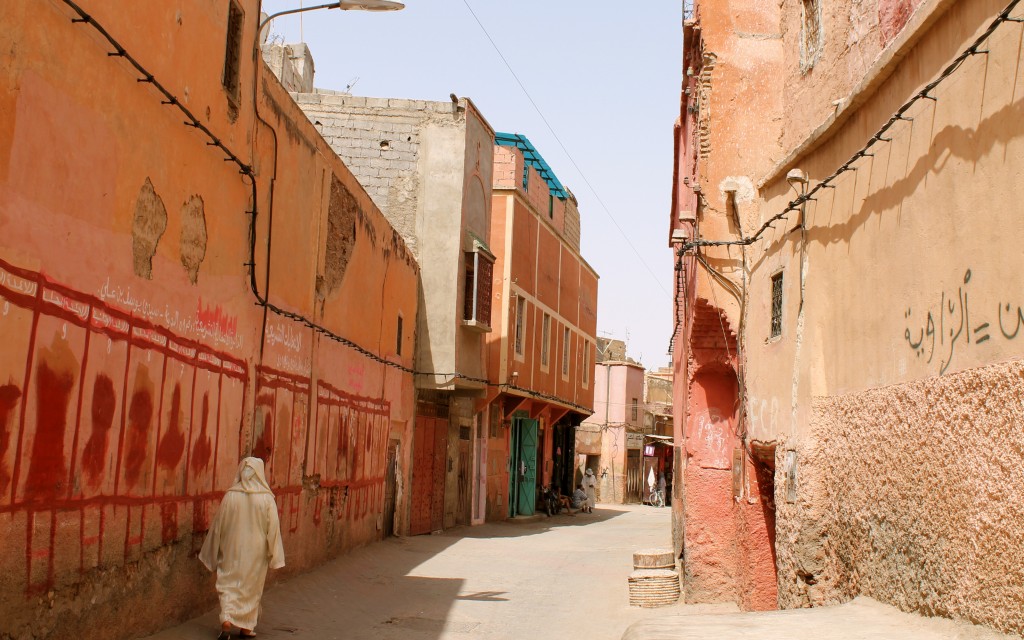 The souk nearby where you can buy beautiful doors, if you happen to need beautiful doors. I do. But my baggage allowance won't allow for it.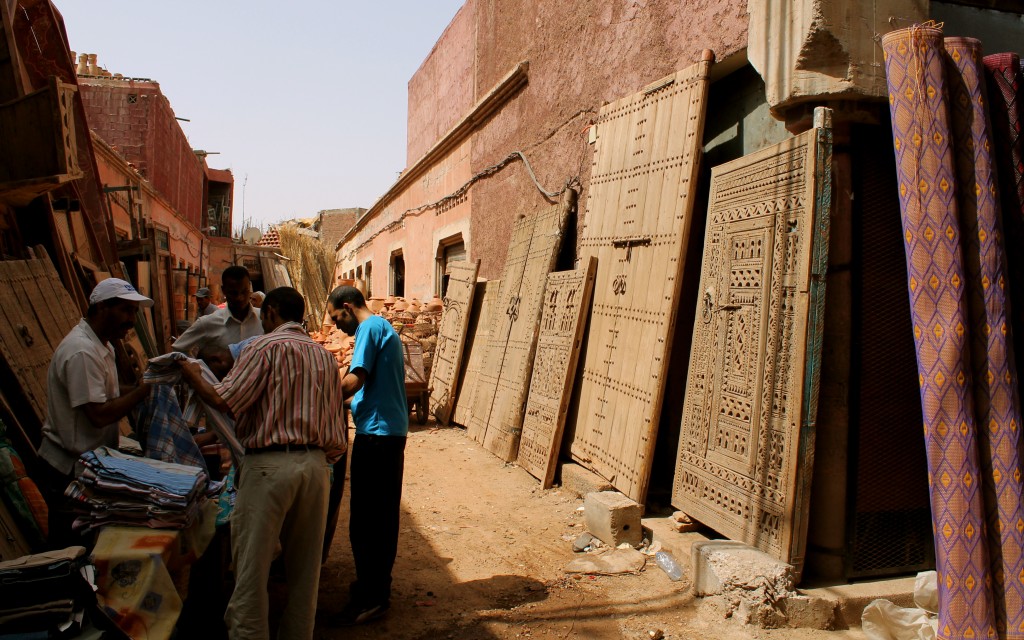 And blenders. You never know when you might need a blender.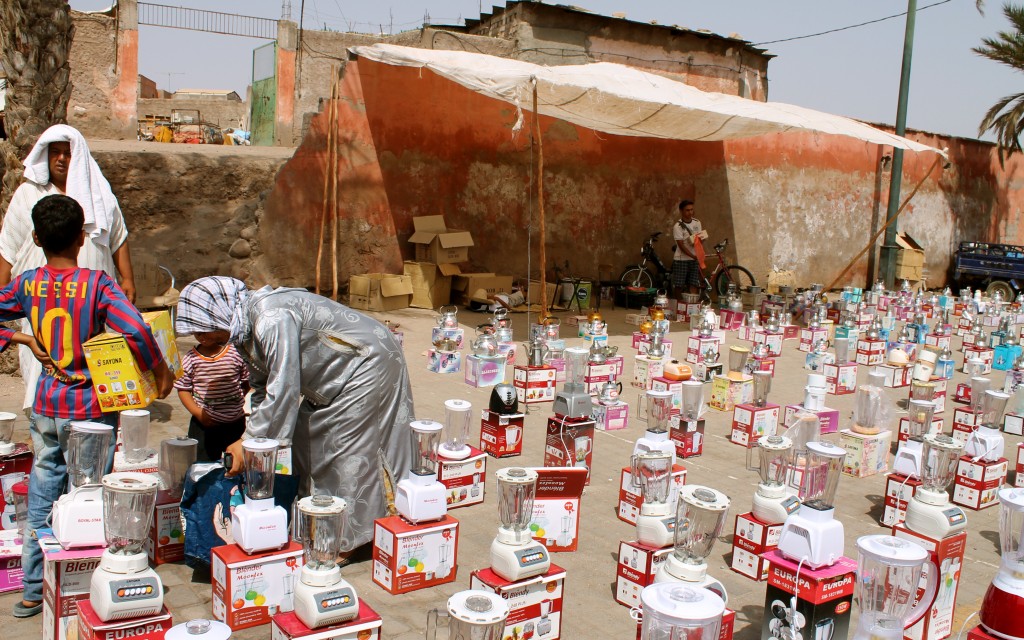 Julien took us on a lovely long tour of his neighbourhood.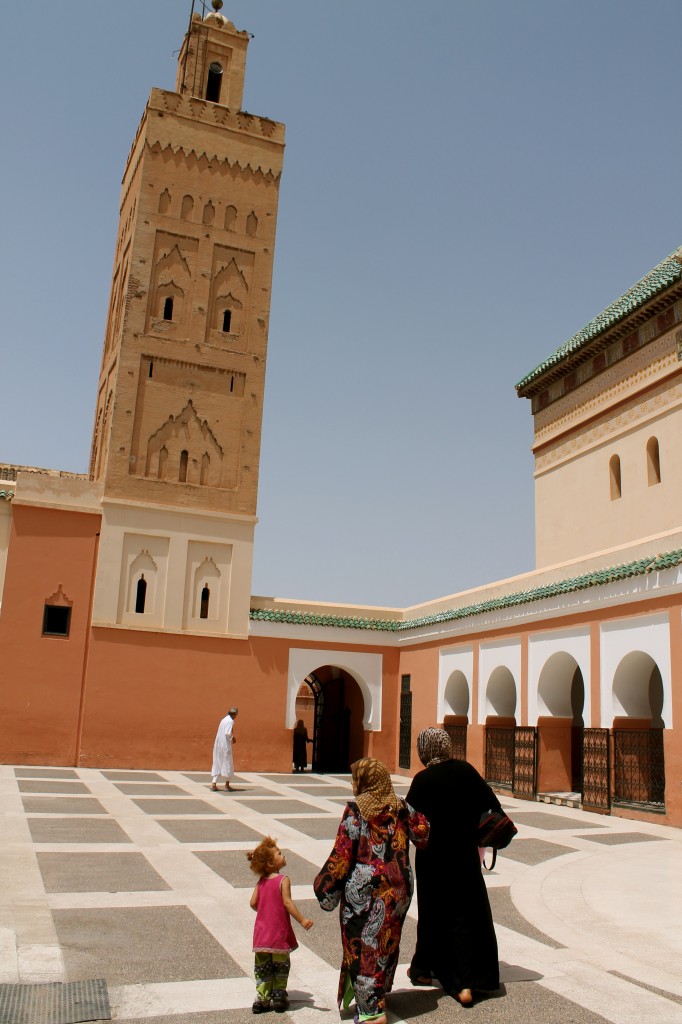 This lovely (and very skilled) fellow below quickly made me a little carved wooden piece, strung a gilt thread through it and hung it around my neck. A most impressive piece of work, all done with hands and toes.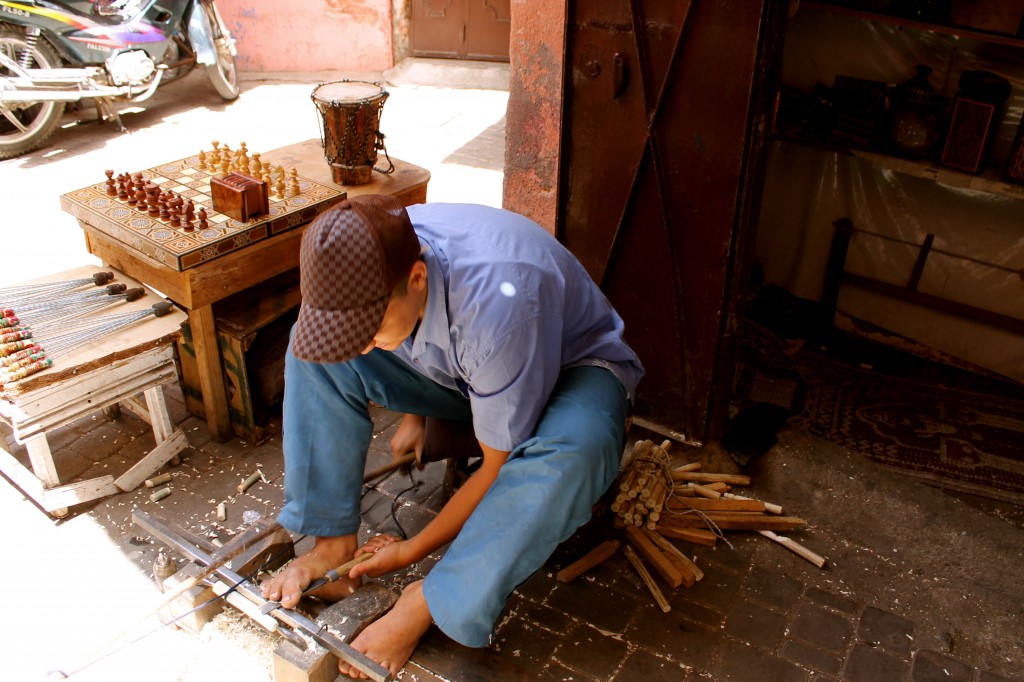 The embroiderer.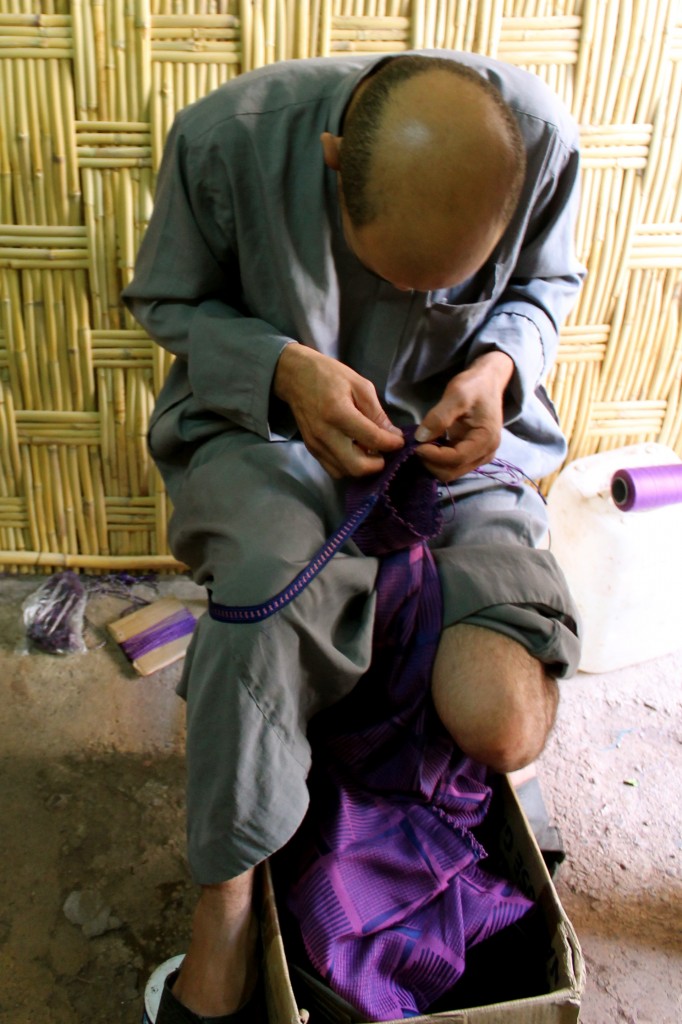 And his co-embroiderer.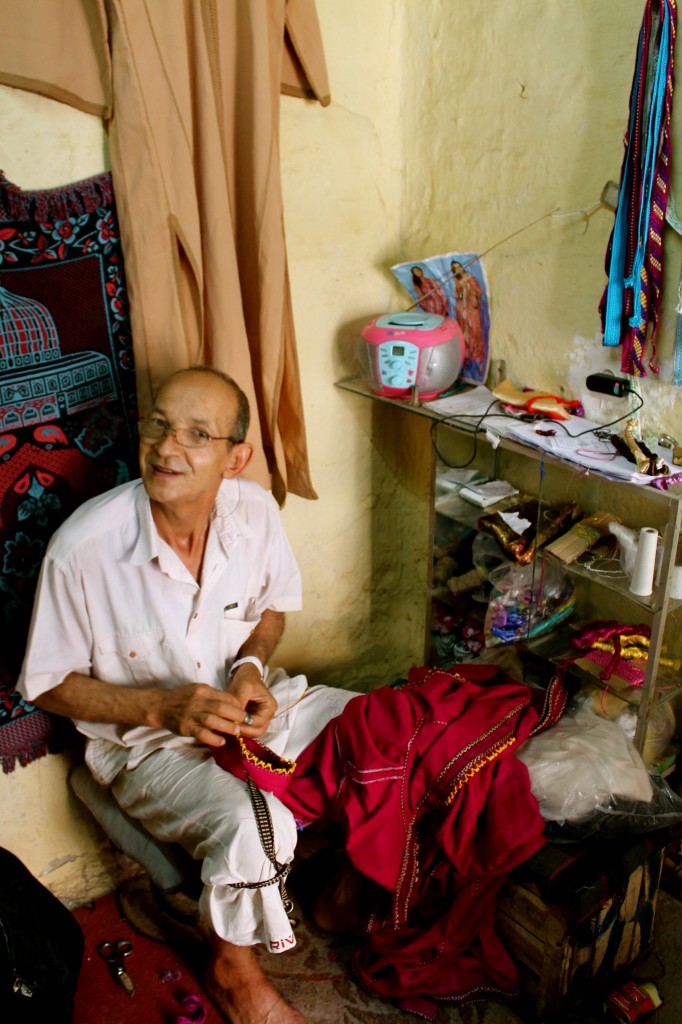 And their neighbour, the chicken.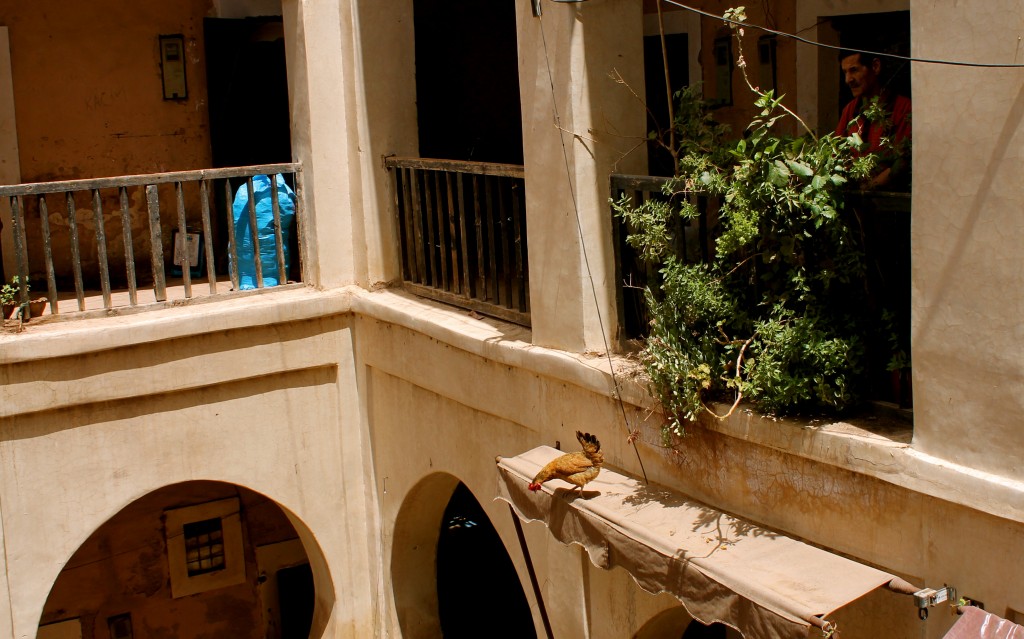 And then, further into the souk, the more brightly coloured touristy bits. Still impressive for their beauty and craftsmanship. Morocco makes me want to get out my old paint set, to delve back into long abandoned creative hobbies, to bring more loveliness into my life.
And sweets.